About Us
Located in the Silicon Valley, Tier1PC is a wholesaler and exporter of computer products and peripherals for many years. We specialize in large quantity and bulk sales of surplus, used, lease-returned, refurbished, debranded and new computer products.
Our emphasis is on tested and working product, ensured by tight quality control measures. We stand behind everything we sell and and provide warranties.
We ship in pallet, truckload and container to customers all over the United States, in Asia, Africa, Middle East and Europe. Our customers include large and small resellers and retailers. We also sell to schools, government agencies, and companies (compare prices of our laptop replacement parts.)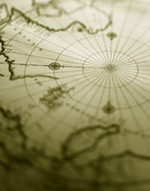 Their repeat buys from Tier1PC are a testament to our excellent quality, pricing and on time delivery.
We promise prompt response to your inquiries and all assistance possible in helping you secure the desired equipment. You'll be working with someone with the full knowledge of our offerings and the authority to make decisions quickly.

We strive to provide our customers with fast, high quality service. Our goal is to create long-term business relationships with our clients and suppliers.
We are a proud member of the Foster City Chamber of Commerce.